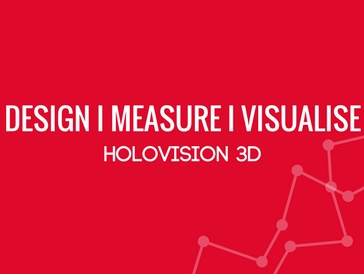 Welcome to Holovision 3D!
We are a Brisbane based company offering 3D Survey & Design solutions to multiple industries throughout Australia (and even internationally).
Spearheaded by Des Watkins, Managing Director of Watkins Steel, Holovision 3D has evolved from the desire to provide innovative 3D solutions to all industries.
After introducing 3D Laser Scanning, Modelling and Construction Setout to Watkins Steel in 2014, Des began to see endless possibilities for the use of these services outside of the steel industry, and the advantages the technology could bring to the construction industry as a whole.
Holovision 3D provides an extensive range of 3D Solutions, including:
3D Laser Scanning is a method of capturing a real world environment or structure in three dimensions. Holovision 3D offers comprehensive 3D Laser Scanning services for the efficient, detailed, and accurate collection of 3D data. Using this technology we are able to capture the full external or internal detail of any structure, of any size. 3D Laser Scanning is a safe and cost effective solution for capturing data in congested, detailed or hostile environments, or where direct access is not possible. The resulting 3D information – a point cloud of millions of surveyed points – can then be used to create a number of different deliverables, across a variety of applications in multiple industries.
Using 3D Modelling Software we can create a real-life model of any structure. These can then be incorporated into our 3D Point Cloud models from laser scanning or used to deliver IFC files. Using 3D Modelling Software for detailing we can detect clashes and verify exact measurements of a model against the as-built site.
Building Information Modelling (BIM) is the process of creating & managing building data during the life-time of a project. Our team at Holovision 3D can do this for you. Using BIM we can give you the insight and tools to plan, design, construct & manage your projects.
The Holovision 3D team can assist you with Site Positioning and Measurement using our Robotic Total Station & Field Link Software. Our Total Station uses precision optics to measure points in the 3-dimensional space at high accuracy and long distance. We  use the Total Station for measuring as-build locations of slabs, anchors, walls and existing services to assist with construction set out. We can also integrate the Total Station with our laser scanning technology to measure targets in order to orientate the scan to real world coordinates. With the combination of 3D Laser Scanning and Total Station Measurements time on site and risk of human error is significantly reduced.
Holovision 3D offers the use of Mixed Reality to help you visualise your structure, in the real world, before your project even begins. Mixed Reality is a combination of Virtual Reality & Augmented Reality. It works by augmenting the real world with 'virtual' objects by displaying a hologram. To do this we are currently using the Microsoft HoloLens in collaboration with SketchUp Viewer. This may be used throughout a projects life-time for design, collaboration and visualisation. It can also be beneficial it assisting your clients interpret drawings and visualise space, something they may find difficult if they're not from a design background. We can display your design in 1:1 or scale it down for an all-round view of the object.
The Point? At Holovision 
3D we will bring your project to life, with speed, accuracy and professionalism.
Our Core Drivers?
See it better, see it clearly – Holovision 3D gives you vision and clarity
Innovative & progressive – Any industry, any job. The technology we use is always changing and never limited
Simple & professional – Technology at your fingertips
Risk Management & Process Control – Reducing the risk of human error
Speed & Accuracy – Visualise in real time, down to the milllimetre
Want more information? As each project is unique, please drop us a line and we will get back to you ASAP.