Construction Modelling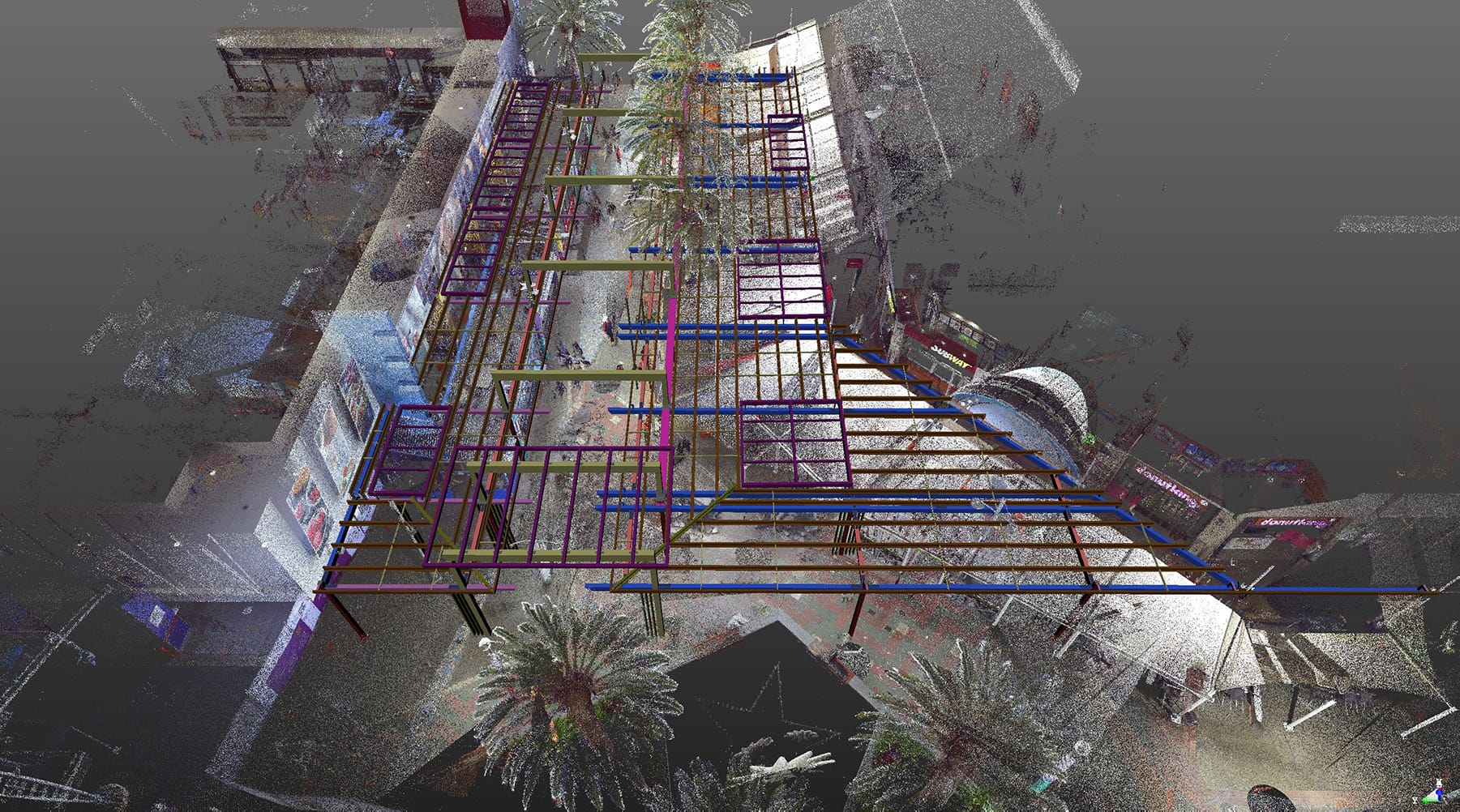 Precise measurements everytime
Consequences of mistakes can be catastrophic in construction. Our Construction Modelling service helps clients to prevent errors, project delays, site incidents or deaths from eventuating through precision data measurements. We understand  that even 1cm out is a high-risk problem for our clients.
Using 3D modelling software, we can create a real-life model of any structure. The 3D construction models are incorporated into Point Cloud from laser scanning. Using 3D modelling software for steel detailing we can detect clashes and verify exact measurements of a model against the as-built site.
Improve project efficiencies and costs with Construction Modelling
For architectural design and renovation projects, you can use our Construction Modelling service to assemble a clear plan of action. This technology replaces a tremendous amount of painstaking and potentially inaccurate manual work with a fast and highly effective digital solution.
Why Construction Modelling?
The complexity of construction involves dozens of trades and sub-sectors. Holovision makes sure the process flows smoothly and that everyone is aware of the next steps. Accuracy and coordination are imperative.
Our team captures the data required and we help clients to process it into an understandable format.
Using leading-edge technologies we generate precise measurements to help clients solve complex problems for their projects.
We provide a three dimensional reproductions of the  structure, to help clients accurately complete their designs and construction work.
Benefits of Construction Modelling
Time Investment – Save time spent on measuring existing structures. We remove defects and rework due to human mistakes in measurements.
Risk Mitigation – There's always an element of risk when taking manual measurements. Incorrect measurements can be catastrophic in construction, and can cause serious safety hazards on site.
Cost – Lengthy delays can cause costs to escalate, due to the longer times it takes to conduct manual measurements. Employees can spend up to 50% more hours on site, while Construction Modelling can reduce lead-times with your projects, thereby reducing your costs.
We've got your covered with Construction Modelling
Our experience and expertise in construction stems from being part of the Watkins Group. Our parent company Watkins Steel allows us to understand the steel fabrication and detailing environment and the everyday construction problems our clients have.  Holovision continues to invest in visualisation and laser scanning technologies to help clients plan and visualise their projects.
Contact us today to find out how your business can use Construction Modelling to assist with your next project.