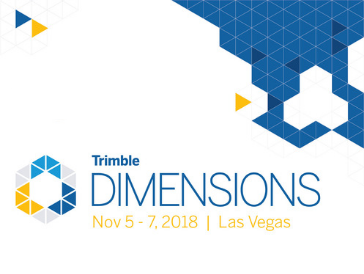 Holovision 3D is excited to announce that we been accepted to present at the Trimble Dimensions International User Conference at The Venetian, Las Vegas!
Held on the 5th-7th of November 2018, Trimble Dimensions showcases the latest and greatest Trimble technology. The conference provides a combination of education, technology and networking for professionals. This includes live demos, hands-on workshops and in-depth training.
After successfully presenting at the conference for Watkins Steel in 2016, our 3D Laser Scanning & BIM Manager, Ben Yu, will again share his expertise to peers from all over the world.
Ben will be joined by the Senior Draftsman, Reuben Wilson – his first time presenting on behalf of the company!
Their session will focus on design coordination. Showcasing how we use Trimble solutions to optimise the design-build-operate lifecycle to increase productivity and provide value to our clients.
Using a case-study example, they will demonstrate how the use of 3D Technology at the design phase of a project can improve design coordination and collaboration across project teams.
This will highlight the benefits of:
Trimble Realworks
SketchUp
Trimble Connect
If you happen to be attending Trimble Dimensions, make sure to schedule in their presentation.
If not, we look forward to sharing with you all of their adventures and highlights once the conference is over.
Presentation Details
Take Design Coordination to the Next Level by Mixing Design with Reality [BCFTG-11256]
Wednesday, Nov 07, 4:00-5:00pm, Veronese 2503
More Info